First upload with static layout, deciding if I'm happy with how this looks. I feel like my sensibilities are a bit too minimalist for neocities, but I hope this is a nice balance of retro-clunky and functional.
I do want to collect more buttons and such, even if I'm not sure where I'm gonna put them LOL. Related, are there any discord communities for neocities and like, web design? I've spent way too much time digging around on stack exchange for oddly specific things like "can I define the width of a div in character width" and stuff like that, and I could also see myself burning a lot of time helping others with these things.
Next steps:
Implement Jekyll on the backend and generalize this layout.
Write more content (static pages, shrines)
Create 'gallery' layout for memes, art, etc
Finish the OC wiki???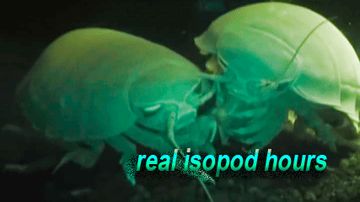 An example image with witty caption.
Narrator:
According to all known laws of aviation, there is no way a bee should be able to fly. Its wings are too small to get its fat little body off the ground. The bee, of course, flies anyway because bees don't care what humans think is impossible.
(Barry is picking out a shirt)
Barry:
Yellow, black. Yellow, black. Yellow, black. Yellow, black. Ooh, black and yellow! Let's shake it up a little.
Janet:
Barry! Breakfast is ready!
Barry:
Coming! Hang on a second.
(Barry uses his antenna like a phone)
Barry:
Hello
(Through phone)
Adam:
Barry?
Barry:
Adam?
Adam:
Can you believe this is happening?
Barry:
I can't. I'll pick you up.
(Barry flies down the stairs)
Martin:
Looking sharp.
Janet:
Use the stairs. Your father paid good money for those.
Barry: Sorry. I'm excited.
Martin:
Here's the graduate. We're very proud of you, son. A perfect report card, all B's.
Janet:
Very proud.
(Rubs Barry's hair)
Barry:
Ma! I got a thing going here.
Janet:
You got lint on your fuzz.
Barry:
Ow! That's me!
Janet:
Wave to us! We'll be in row 118,000. Bye!
(Barry flies out the door)
Janet:
Barry, I told you, stop flying in the house!
(Barry drives through the hive,and is waved at by Adam who is reading a newspaper)
Barry:
Hey, Adam.
Adam:
Hey, Barry.
(Adam gets in Barry's car)
Adam:
Is that fuzz gel?
Barry:
A little. Special day, graduation.
Adam:
Never thought I'd make it.
(Barry pulls away from the house and continues driving)
Barry:
Three days grade school, three days high school...
Adam:
Those were awkward.
Barry:
Three days college. I'm glad I took a day and hitchhiked around the hive.
Adam:
You did come back different.
(Barry and Adam pass by Artie, who is jogging)
hahaha I wouldn't put the whole thing here. Just wanted something more interesting than the standard lipsum.